Venteur's benefit platform will guide you through the necessary steps to select your health insurance.
A PDF guide with additional information for Medicare and a checklist is also attached at the bottom of the article.
If you've just been invited to get health insurance, first activate your account by following the instructions found here: Registering your Venteur account – Venteur
Once your account has been activated, visit app.venteur.co to log in and visit your dashboard.
1. Begin your 2024 benefits selection.
On your dashboard, you will find a task card under Things to do titled "Select your benefits for 2024".
Click the "Get started" button.
2. View your ICHRA contribution. You will see how much money you are eligible to receive each month for your health insurance premiums and qualified medical expenses.

Your ICHRA contribution is based on your age, zip code, and family size.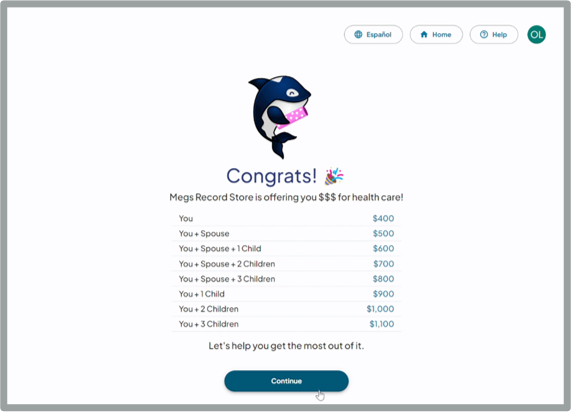 3. Review your information. Make any necessary updates to ensure all of your personal information is correct.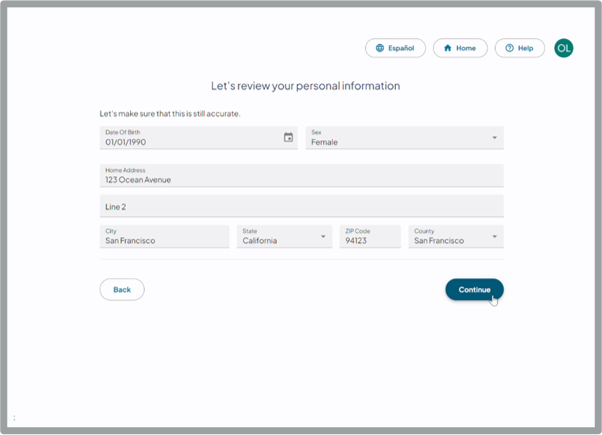 4. Add your household members. Provide each dependent's name, date of birth, and relationship to you. When adding a spouse, be sure to answer whether they are offered health insurance through another employer.



5. Complete the tobacco attestation. Select all household members, if any, that have used a tobacco product 4 or more times per week on average during the past 6 months (not including ceremonial uses).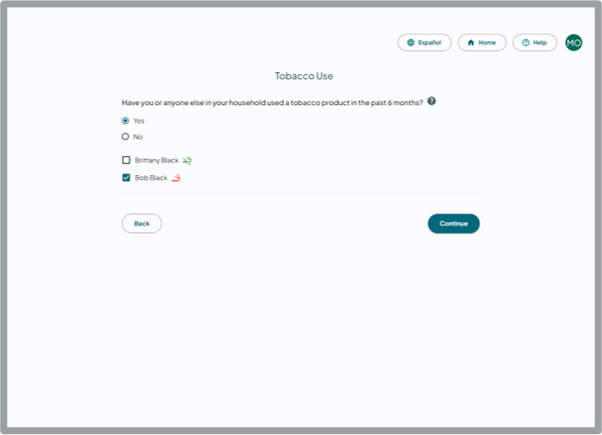 6. Add a policy. When you click "add policy", you will be taken through the shopping experience to select your new plan. If you have an existing plan, you will also be given the option to keep the existing plan (if it is still available) or shop for a new plan. You can also "opt out of benefits" from this screen.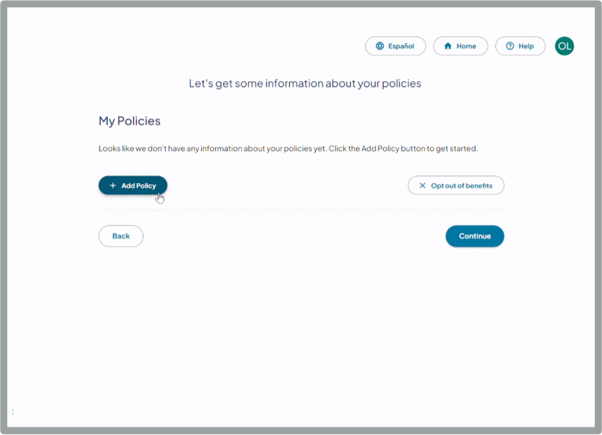 7. Choose household members. Indicate which household members will be on this plan.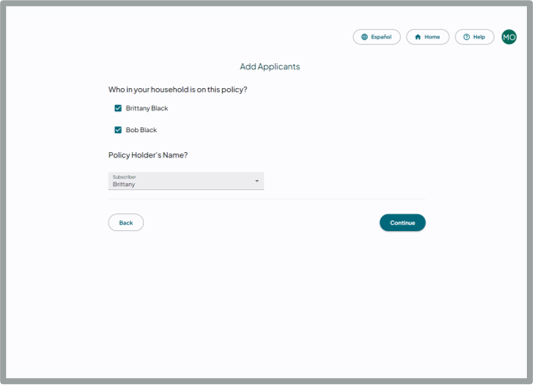 8. Confirm your home address and your mailing address.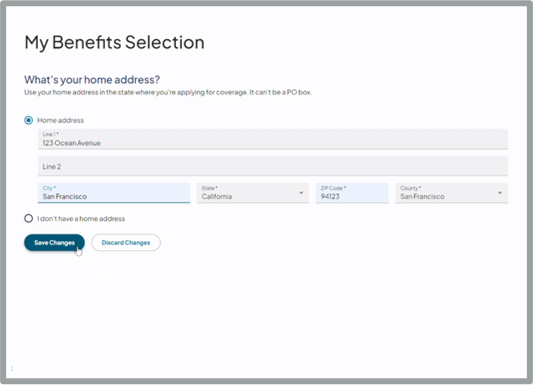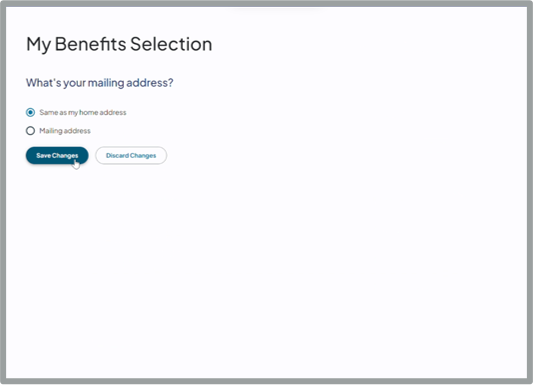 9. Add your desired coverage start date. This is the date you prefer for your insurance coverage to begin. Please keep in mind that while we will make every effort to align with this date, the actual coverage start date may be influenced by the specific insurance plan you select and the timing of your selection.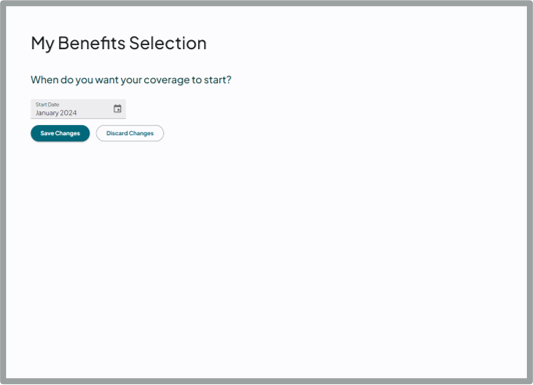 10. Add your doctors and hospitals. Specify any healthcare providers you want to ensure are within your network.
11. Add your prescriptions. Fill in the names of any prescriptions that you would like covered by your health insurance plan. This will allow us to compare prices.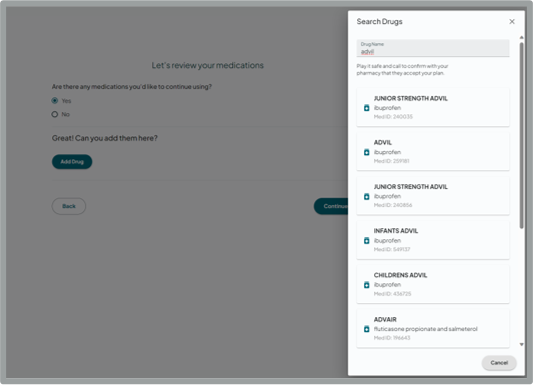 12. Hang tight while we generate a personalized recommendation for you. This may take a few minutes. Once your recommendation is generated, the Start button will be enabled. Click the Start button to view your recommendations.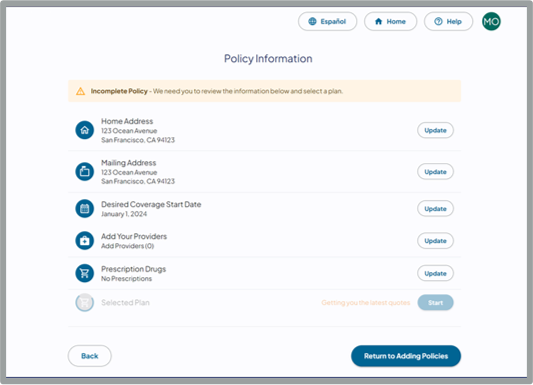 13. Review your recommended plans. Venteur will analyze the plans available to you and make its initial recommendations.

The "Great Value" plan maximizes the amount of cash you can spend on qualified medical expenses, and the "Great Coverage" plan offers the most financial coverage.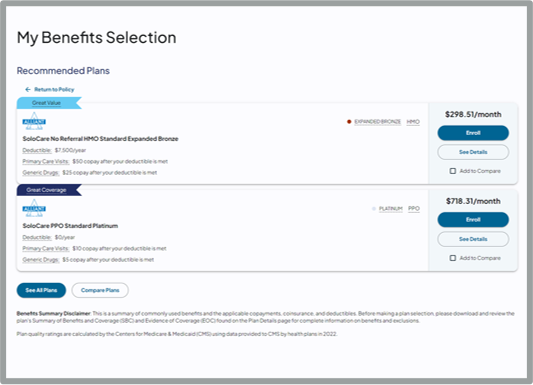 14. Review additional options. You can explore the full list of plans available to you by selecting "See All Plans". Learn more about each plan by clicking "See Details". Click "Compare Plans" to utilize our comparison tool to assess different plans side-by-side, enduring you select the one that best aligns with your needs.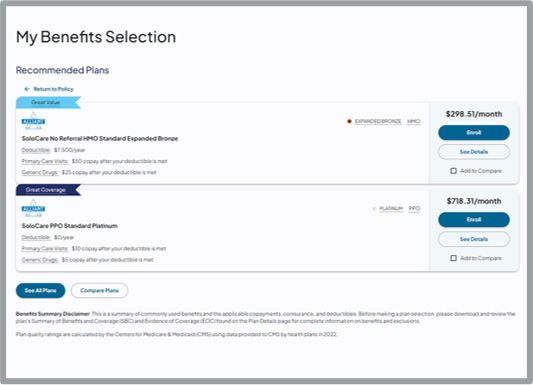 15. Compare plans. Each plan in the list includes a checkbox labeled "Add to Compare". To begin comparing plans, select at least 2 plans and then click the "Compare Plans" button when ready.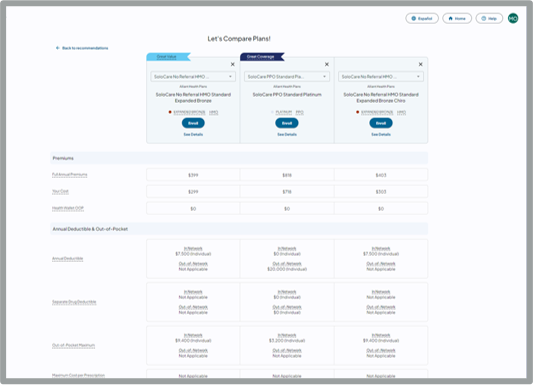 16. View plan details. Click on "See Details" to see more information about each plan.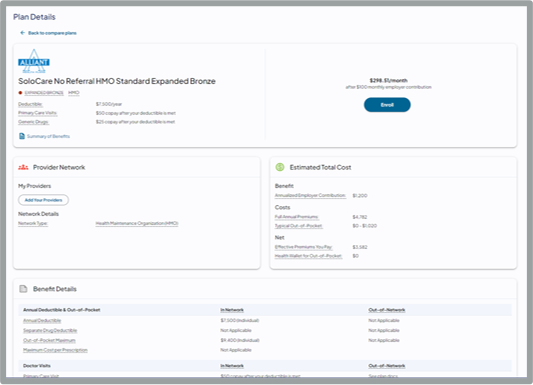 17. Get Help Deciding. You can schedule a consultation with our team of licensed insurance agents to help you make a selection.


18. Enroll in a plan. Once you have chosen a plan to enroll in, click the "Enroll" button.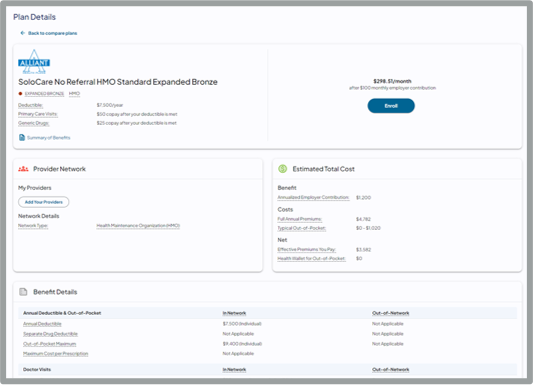 19. Finalize all selections. Once you have made all of your benefits selections, click "Done with selections". When prompted, click "Confirm" to continue.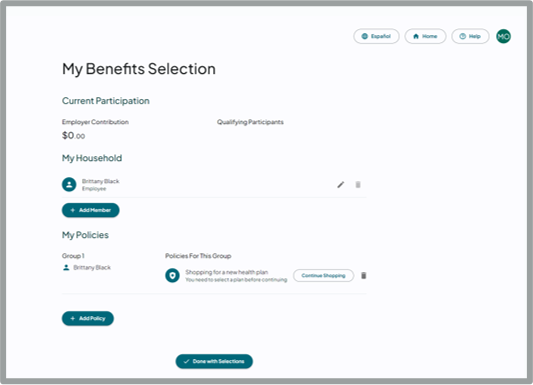 20. Finish up "about you". Before completing your enrollments, you will be asked a series of confirmation questions. This will help us complete your enrollment.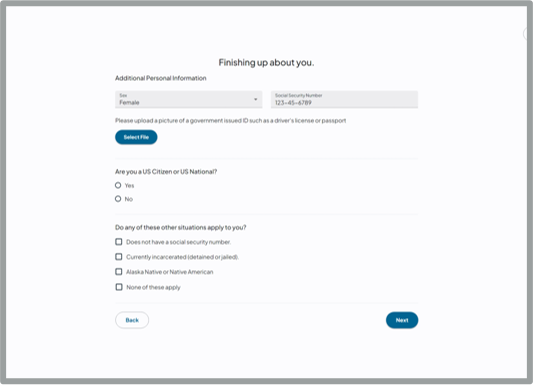 21. Set up your payments. Choose how you want to pay your premiums. In our default PremiumPay option, Venteur will pay your insurance premium directly. You may also opt to pay for your premiums yourself and submit receipts for reimbursement by choosing Self Pay.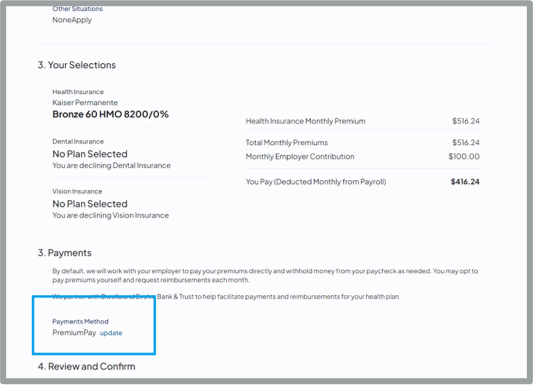 22. Congratulations on getting an amazing plan! A confirmation screen will appear once your plan selection is received.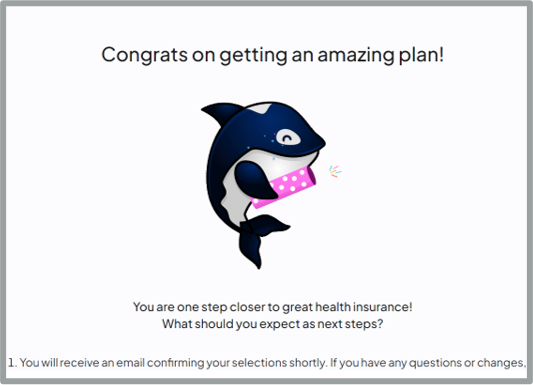 You will receive an email with your enrollments and any next steps.
PDF guide below: